Recovery From Brain Injuries In Naples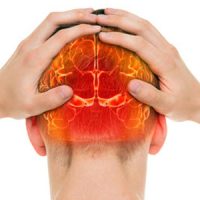 Personal injuries in Naples are a leading cause of death and disability. Brain injuries are one of the most common types and among the most potentially severe. They can happen in any type of accident in which the victims suffer bumps, blows, or jolts to the head and can impact them and their families for years after. Our Naples personal injury lawyer explains more about brain injuries and important steps you should take as part of your recovery.
How Do Brain Injuries In Naples Happen?
 Traumatic brain injuries (TBI) in Naples can happen when any type of sudden and violent bump, blow or shaking of the head disrupts neural pathways in the brain. According to the Mayo Clinic, even a seemingly minor accident can leave victims suffering serious harm, with symptoms that can take days, weeks, or even months to fully appear.
Symptoms of brain injuries are likely to include headaches, difficulty concentrating, loss of balance or coordination, communication problems, and changes in personality. In some cases, these symptoms will clear up as the victim heals. In others, they can result in long-term disabilities. Among the most common causes of brain injuries in Naples include:
Car accidents;
Motorcycle accidents;
Pedestrian and bicycle accidents;
Slip and fall accidents;
Getting struck by or against objects in public places;
Sports and recreational accidents;
Construction site accidents;
Nursing home negligence and medical malpractice. 
Important Steps In Brain Injury Recovery 
The Centers for Disease Control and Prevention (CDC) warns that brain injuries are one of the most common causes of long-term disabilities and pose serious risks in terms of accidental death. Unfortunately, even a minor brain injury in Naples can end up impacting every area of your life, affecting you personally, professionally, and financially for years into the future. To help in your recovery, it is important to take the following steps:
Report any type of accident in which a head or brain injury is suspected immediately to the police or other authorities;
Make sure an accident report is filed, detailing what happened, as well as the people involved;
Seek medical attention right away, regardless of your symptoms;
Follow your doctor's instructions regarding testing, treatment, follow-up care, and activity restrictions.
When brain injuries in Naples happen due to negligence on the part of others involved, you have the right to hold them liable in a claim. Compensation may be available through insurance policies they have in place or by filing a personal injury lawsuit in Collier County.
Our Naples Personal Injury Lawyers Are Here To Help
You only have one chance to get the compensation you need to recover from brain injuries in Naples. To ensure you get the maximum amount you are entitled to for medical expenses, lost wages, and other costs involved, contact Cardinal Law, P.A. We can represent you in dealing with insurers and provide trusted legal guidance in filing a brain injury lawsuit, if necessary. To request a consultation with our Naples brain injury lawyer, reach out today.
Sources:
mayoclinic.org/diseases-conditions/traumatic-brain-injury/symptoms-causes/syc-20378557
cdc.gov/traumaticbraininjury/index.html