Drunk Driving Accidents In Naples: Drive Sober Or Get Pulled Over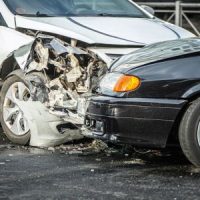 Drunk driving continues to be a leading cause of car accidents in Naples. Sadly, these crashes have a tendency to be severe and can leave innocent victims suffering potentially life-threatening personal injuries. Our Naples car accident lawyer explains how during the month of August, police and public safety officials are raising awareness and working together to get drunk drivers off the road.
National Drive Sober Or Get Pulled Over Campaign
According to the National Highway Traffic Safety Administration (NHTSA), close to 12,000 drunk driving fatalities were reported nationally in 2020, an increase of 14 percent from the prior year. The National Drive Sober Or Get Pulled Over Campaign is dedicated to reducing this number by educating the public about the dangers of drunk driving and increasing law enforcement efforts in apprehending offenders.
In 2023, the campaign runs from August 17th to September 5th. One of the main areas of focus is on raising awareness of the effects alcohol has on driving ability. Even just having one or two drinks could have the following impacts:
Impaired vision and hearing;
Lack of coordination in completing multiple tasks required when driving,
Slower reflexes, reducing your ability to come to sudden stops or otherwise respond to unexpected conditions;
Impaired judgment, making speeding, running red lights, and other dangerous driving behavior more likely to happen.
Protect Yourself Against Impaired Driving Car Accidents In Naples
In addition to the dangerous effects of alcohol on driving abilities, being under the influence of illegal drugs or certain types of mood-altering medications can also increase the risks. According to the Florida Department of Highway Safety and Motor Vehicles(FLHSMV), close to 3,000 drug and alcohol-related car accidents in Collier County happen each year.
To help reduce the rights of drunk drink accidents in Naples, the NHTSA recommends the following tips:
Plan ahead and get someone else to drive you home if you plan on drinking at a gathering or event.
Make arrangements for others who have been drinking and don't let them get behind the wheel if you suspect they are impaired.
If you are hosting a party or gathering, make sure that each one of your guests has access to a safe and sober ride home.
When on the road, always wear your seatbelt and call 911 immediately if you encounter an impaired driver.
Even if you do everything right, you may still encounter a drunk driver. Be aware that when serious personal injuries happen as a result, you have the right to hold them accountable in a claim.
Contact Our Naples Car Accident Lawyer Today
If you are injured in any type of car accident in Naples, reach out to the Cardinal Law Firm. We provide the caring support and professional legal representation you need in filing a claim, helping you get maximum compensation you deserve. To request a consultation, call or contact our Naples car accident lawyer online today.
Sources:
nhtsa.gov/campaign/drive-sober-or-get-pulled-over
flhsmv.gov/pdf/crashreports/crash_facts_2020.pdf