Naples Motorcycle Accident Claims Life Of Local Woman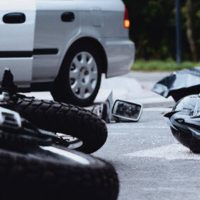 A major motorcycle accident in Naples recently claimed the life of a 24-year-old local woman. These types of violent and tragic crashes are unfortunately common in our area and often happen due to reckless and negligent behavior on the part of the drivers involved. Our Naples motorcycle accident lawyer explains more about the crash and the rights of victims and their families in seeking compensation for their losses.
Fatal Motorcycle Accident In North Naples Reported 
If you or someone you love rides a motorcycle in our area, it is important to be aware of the risks. NBC Channel 2 News recently reported on a fatal motorcycle accident in Collier County. It happened on July 18, 2023, in North Naples near Airport Road and Curling Avenue.
Police are still investigating the case but claimed it happened at roughly 2:00 a.m. when a 30-year-old male motorcyclist crashed into the back of a vehicle in front of him. The victim suffered life-threatening personal injuries as a result of the collision and was taken by helicopter to Gulf Coast Medical Center on a trauma alert. Sadly, a 24-year-old female riding on the bike was pronounced dead at the scene. The occupants of the car, an unidentified driver and a single passenger, were treated for minor injuries.
Unfortunately, motorcycle accidents in Collier County are common. The Florida Department of Highway Safety and Motor Vehicles (FLHSMV) reports that over 70 happen in our area each year and in more than 10 percent of all cases, personal injuries suffered by bikers and their passengers end up proving fatal.
We Protect The Rights Of Motorcycle Victims In Naples and Their Families
Motorcyclists are among the most vulnerable road users. With little to protect them in crashes involving motorists, the personal injuries they suffer are often severe. If you enjoy riding, it is important to use caution. In addition to wearing a helmet and other protective gear, avoid reckless behavior such as speeding, running red lights, and driving distracted or under the influence.
Unfortunately, even when you take the appropriate precautions, the reckless actions of motorists can put you at risk. This includes:
Cutting motorcyclists off in traffic;
Failing to yield when required;
Tailgating, or following too closely;
Suddenly slamming on their brakes or taking other unexpected actions that do not give motorcyclists enough time to respond.
Victims have the right to file a claim against the at-fault driver, seeking compensation for losses they suffer as a result. In the event of a fatal motorcycle accident in Naples, family members can hold the driver accountable on their loved one's behalf.
Contact Our Naples Motorcycle Accident Lawyer Today
Filing a motorcycle accident claim can provide a sense of justice and the compensation victims and their families need to recover. At Cardinal Law Firm, we provide the caring support and professional legal representation you need throughout the process. To request a consultation, call or contact our Naples motorcycle accident lawyer online today.
Sources:
nbc-2.com/news/local/collier-county/2023/07/18/one-dead-in-north-naples-crash/
flhsmv.gov/pdf/crashreports/crash_facts_2020.pdf