Five Tips To Protect Yourself When Driving During Tropical Storm Season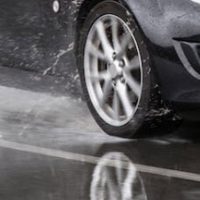 Tropical storms are a serious threat along the Gulf Coast over the summer months, but activity seems to accelerate towards the end of the season. As hurricanes remain a possibility until the end of November, it is important for drivers not to underestimate the risk. Heavy rains make car accidents in Naples more likely to happen. To protect yourself, your loved ones, and others on the road, our Naples car accident lawyer encourages you to follow these five safety tips:
Be aware of rain hazards.
According to the Federal Highway Administration, adverse weather plays a major contributing role in more than 20 percent of the estimated six million car crashes that happen throughout the country each year. Of the different types of conditions, rain is the most dangerous. It impacts visibility, reduces tire traction, and makes you less likely to be able to stop for unexpected events.
Pay attention to the weather.
The National Weather Service advises coastal residents to monitor storm forecasts at this time of year and to be aware of the difference between a storm watch and a warning. A watch means severe weather could happen and residents should remain alert. A warning means a tropical storm or hurricane is imminent.
Slow down.
In any type of severe weather, it is important to watch your speed. Going just a little above the speed limit could cause you to hydroplane and lose control of your vehicle. Give yourself extra time to reach your destination and in heavy rains, go significantly slower than posted speeds.
Give other drivers plenty of space.
Bumper-to-bumper traffic is dangerous in general, but particularly so during summer storms. It increases the risk of rear-end crashes and other types of collisions. To avoid problems, put as much space as possible between you and other drivers. This will give you extra time to respond to sudden stops or unexpected traffic tie-ups.
Turn around and don't drown.
The National Weather Service advises motorists to keep in mind the saying, "Turn around, don't drown." Water laying on roadways is deceptive deep and it is impossible to determine how deep it is simply by looking. What appears to be a puddle could actually be a section of road that is completely flooded due to collapse or general deterioration. Be aware that flood waters often rise suddenly in tropical storms and watch for storm surges in hurricanes. Keep in mind that even a few inches of standing water could be enough to sweep your vehicle off the road.
Injured In A Crash? Reach Out To Our Naples Car Accident Lawyer
Unfortunately, the weather can cause car accidents in Naples to increase at this time of year. If you or someone you love is injured, reach out to Cardinal Law, P.A. Our Naples personal injury lawyer helps you get the compensation you need to recover. To request a consultation, call or contact us online today.
Sources:
ops.fhwa.dot.gov/weather/q1_roadimpact.htm#:~:text=On%20average%2C%20there%20are%20over,1%2C235%2C000%20%2D%20are%20weather%2Drelated
weather.gov/
weather.gov/tsa/hydro_tadd