Getting A Second Opinion Reduces Risk Of Medical Malpractice In Naples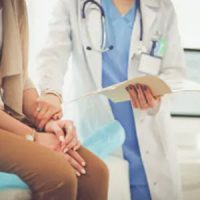 Medical malpractice has reached epidemic levels and is one of the leading causes of death in the United States. Unfortunately, medical misdiagnosis and failure to provide prompt, proper treatment is frequently to blame. Our Naples medical malpractice lawyer explains the importance of getting a second opinion, how it can protect your health, and reduces medical malpractice risks.
Medical Misdiagnosis A Frequent Factor In Medical Malpractice Claims
Doctors and other medical providers are only human and are just as likely to make mistakes as any other person. However, when they happen while treating patients, the results can be disastrous.
According to the National Institutes of Health (NIH), medical mistakes and errors are a leading cause of death in the U.S., claiming the lives of more than 250,000 people each year. Medical misdiagnosis is a frequent factor. The fast pace of most doctor's offices, the overwhelming demands for care since the pandemic, and burnout among medical providers all contribute to the problem. Common issues that contribute to the problem include:
Failure to consult with patient medical charts;
Failure to inquire about prior conditions or family health history;
Failure to refer patients for diagnostic testing or treatment by specialists;
Failure to follow up on past visits and treatments.
All of these are serious problems that can cause an overall worsening of the patient's condition. By the time an accurate diagnosis is made, their illness may have gotten considerably worse and there may be less options in regards to treatment.
The Importance of Getting A Second Opinion
Mistakes and errors on the part of medical providers can have major impacts on your health and may even hasten an early death. It is important when suffering any type of symptoms or chronic health conditions to get a second opinion if you feel you are not getting the care and consideration you deserve.
Dealing with medical professionals can be intimidating and many people feel hesitant about questioning their doctor and requesting a second opinion. However, be aware that it is a common practice and, in some cases, even required by insurance. Very Well Health advises that getting a second opinion is a good idea at any time, but particularly important in the following situations:
If you are suffering from symptoms and your doctor fails to refer you for testing or provide a diagnosis or treatment;
If you have received treatment but your symptoms persist;
If you are diagnosed with a rare condition;
If surgery or any type of invasive, controversial, or risky treatment is recommended.
Our Naples Personal Injury Lawyers Help You Get The Compensation Your Child Needs To Recover
When a medical misdiagnosis occurs due to negligence on the part of medical providers, you and your family have the right to hold them accountable for damages that occur as a result. At Cardinal Law, P.A., our Naples medical malpractice lawyer is here to help. To request a consultation, call or contact our office online today.
Sources:
pubmed.ncbi.nlm.nih.gov/28186008/
verywellhealth.com/top-reasons-to-get-a-second-opinion-4144734