To Prevent Medical Mistakes, Be Your Own Patient Advocate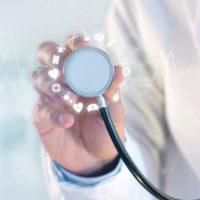 Medical mistakes and errors are unfortunately common. They happen due to negligence on the part of medical providers and can have major, potentially life-threatening impacts on your health. To protect yourself, our Naples medical malpractice lawyer explains how to act as your own patient advocate.
Why Having A Patient Advocate Is Important 
Patient advocates help to protect your safety and guide you in obtaining important health services. Johns Hopkins Medicine advises that they are often appointed to older adults and serve the primary purpose of acting as a second set of eyes. They familiarize themselves with all aspects of your health, help to facilitate communication between you and your medical providers, and review instructions, such as regarding medications and follow-up care.
Having a patient advocate on your side can help to prevent medical mistakes and errors. These can end up having serious and potentially life-threatening adverse impacts on your health. Unfortunately, with the demand for health services, there are often not enough patient advocates to go around. If you are a younger patient or do not currently have a diagnosis, getting one appointed may not even be an option. In this situation, it is important to act as your own advocate in navigating the health care system. Doing so can help to prevent common problems that increase the risk of medical malpractice. This includes:
Mistakes and errors in your medical history or patient chart;
Rushed office visits, in which your doctor fails to thoroughly review your condition;
Downplaying or misdiagnosing symptoms;
Not ordering the appropriate tests;
Not referring patients to specialists or following up after;
Not considering allergies or interactions with other drugs when prescribing medications.
How To Be Your Own Patient Advocate
Recent studies by Johns Hopkins show that medical mistakes and errors are the third leading cause of death in the United States. These adversely impact millions of people each year and are responsible for over 250,000 deaths. To protect yourself, it is important to act as your own patient advocate. The following tips detail how:
Make a list of all symptoms you are suffering from when visiting your doctor.
Make sure they are informed regarding medications and other providers you are seeing.
Check your patient file for mistakes and update your medical history.
Do not allow yourself to be rushed during doctor visits.
Do not hesitate to ask questions or to get clarification on instructions.
If your doctor fails to order testing or downplays your symptoms, seek a second opinion.
Read all patient handouts thoroughly and use caution when starting new medications.
Check how medical facilities are rated by the Florida Department of Health prior to procedures.
Request A Consultation With Our Naples Medical Malpractice Lawyer
Acting as your own patient advocate reduces the risk of medical mistakes but they can still happen. At Cardinal Law, P.A., we help you hold negligent medical providers accountable. To request a consultation, call or contact our Naples medical malpractice lawyer online today.