Protecting Children Against Pedestrian Accidents In Naples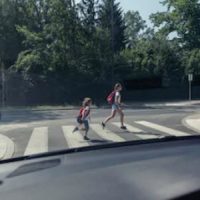 Pedestrian accidents in Naples are unfortunately common and can cause devastating personal injuries. Sadly, some of the most frequent victims are under the age of 16. As a parent, it is impossible to protect children at all times, particularly as they get older. You can, however, make them aware of the risks and emphasize the importance of taking precautions. Our Naples pedestrian accident lawyer shares some simple safety tips.
12-Year-old Naples Boys Suffers Serious Personal Injuries In Pedestrian Accident 
In Naples, it is common to see young children and teens walking in neighborhoods and to local parks or other attractions. It is fun and a great form of exercise, but they need to be aware of the potential hazards they face.
A 12-year-old Naples boy was seriously injured in a recent pedestrian accident in Collier County. According to a March 31, 2022 Naples Daily News report, it happened during the early evening hours, near the corner of Venice and Romano Way. Police reports indicate the boy was attempting to cross the intersection when he was struck by a van. An investigation is ongoing and there is no word on whether the 21-year-old van driver will face charges.
These types of accidents pose a serious risk for young people. Safe Kids reports that children are among the most common victims of pedestrian accidents and are also among those most likely to suffer potentially life-threatening personal injuries.
Safety Tips To Help Prevent Pedestrian Accidents In Naples
It is important for parents to be aware of the risks when it comes to pedestrian accidents in Naples. The Naples Pathways Coalition, a local non-profit group that promotes traffic safety, warns that Florida has the highest rate of pedestrian accidents in the country and Collier County is near the top ten in terms of risks. To protect your child, encourage them to follow some simple safety tips:
Always use sidewalks and avoid walking in areas without them;
Wear light, bright colors to increase visibility;
Avoid walking after dark when possible;
Keep away from busy highways or areas with significant amounts of traffic;
Cross only at crosswalks or other designated intersections;
Look left, right, then left again before stepping into the street;
Never assume a driver sees you or will stop;
Pay close attention while walking and avoid using earbuds or other distractions. 
Reach Out To Our Naples Pedestrian Accident Lawyer
Despite taking precautions, pedestrian accidents in Naples can still happen. When they do, reach out to Cardinal Law, P.A. We hold at-fault drivers accountable and help your family get the compensation you need to cover medical expenses, lost wages while you care for your child, and other costs.
Drivers can be held liable through insurance policies they have in place. If the driver is uninsured or the injuries your child suffers are severe, we can guide you in filing a pedestrian accident lawsuit against them. To discuss your options, call or contact our Naples pedestrian accident lawyer online and request a consultation today.
Resource:
naplesnews.com/story/news/local/2022/03/31/naples-boy-seriously-injured-wednesday-collier-county-crash-fhp-investigating/7231606001/