Brush Up On Safety To Prevent Boat Accidents In Naples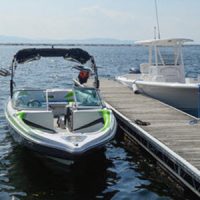 Spring is the time of year when waterways in Collier County and throughout Florida get particularly busy. Between residents and tourists who flock to our area, the risks for personal injuries increases. Boating accidents in Naples are unfortunately common and often happen due to the reckless actions of others involved. To protect yourself and your passengers, be aware of the risks and brush up on basic boating safety tips.
Collier County In Top Ten For Boating Accidents
Tourists flock to the Paradise Coast each year and Naples is one of the biggest attractions. Part of the appeal is Tin City, which offers shopping, dining, and a host of other activities, including boat charters. Unfortunately, all the activity in the area and the large numbers of people who take to the waters creates certain risks, making boat accidents in Naples more likely to happen.
According to the Florida Fish and Wildlife Conservation Commission (FWC), Collier County is one of the top ten places in the state for boating accidents. Crashes involving other boaters, collisions with fixed objects, and overboard accidents are all common. Among the contributing causes include:
No proper look-out and captain inattention;
Operator inexperience;
Unfamiliarity with the area;
Heading out during bad weather;
Speeding;
Making too sharp of turns;
Operating the boat while under the influence;
Unfamiliarity with standard boat safety practices and general recklessness.
Safety Tips To Prevent Boat Accidents In Naples
Following a few simple safety tips can help to prevent boat accidents in Naples and the serious, often life-threatening personal injuries they can cause. The Collier County Sheriff's Office recommends the following:
Take a basic boating safety course if you are new to boating;
Take a refresher class, even if you are an experienced boater;
Do a safety/maintenance check before each trip;
Consult the weather forecast before heading out;
Share your itinerary with friends and family;
Wear a life jacket and require passengers to do the same;
Use maps and other navigational tools;
Pay close attention when operating the boat and remain alert when anchored;
Avoid using alcohol if you are captaining and refrain from heavy drinking as a passenger;
Avoid excessive horseplay or any type of reckless behavior that could put you or others at risk;
Know what to do if someone falls over or if a boat accident happens.
If an overboard accident happens, shut off the motor immediately and alert the Coast Guard. Toss the person a life preserver and other flotation devices but unless you are an experienced rescue swimmer, do not jump in. In a boating accident, stop immediately, notify the Naples Police Marine Unit, and exchange contact, boat, and insurance information.
Our Naples Boat Accident Lawyer Is Here To Help
When boating accidents in Collier County happen, Cardinal Law, P.A. is here to help. To get the compensation you need to recover, give us a call or contact our Naples boat accident lawyer online and request a consultation today.
Resource:
myfwc.com/media/26472/2020-basr-top10.pdf