Four Common Types Of Boating Accidents In Naples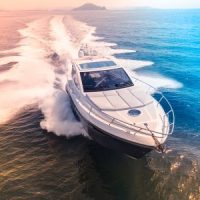 Boating in Naples can be a great source of fun and adventure with family and friends. However, boating accidents are unfortunately common. Our Naples boat accident lawyer explains four common types, why they occur, and how each has the potential to turn a fun day on the water into a devastating, life-altering event.
Boating Accidents In Naples That Result In Personal Injuries
According to U.S. Coast Guard reports, an average of 5,000 boating accidents occur yearly in the U.S., causing an estimated $62.5 million in damages. Considering all the boating opportunities in our area, Naples boating accidents pose serious risks for residents. The following are four common ways they happen and how they can cause personal injuries: 
Boat Collisions: Going at high speeds and not paying attention can cause boat crashes in Naples, resulting in broken bones, lacerations, whiplash, and concussions.
Onboard Falls: Due to slippery surfaces, a lack of guide rails to assist with moving about, and loose and unmarked cargo, onboard falls are common and can cause back, neck, or head injuries.
Falling Overboard: As a result of onboard falls, collisions, and the unpredictability of water surfaces and weather conditions, falling overboard poses serious risks and could result in fatal or non-fatal drowning.
Swimming While Boating: Being run over by a boat while swimming, snorkeling, or diving occurs mostly with small recreational boats and jet skis and can also cause drowning, being struck by other boats, or propeller accidents resulting in severe, life-threatening lacerations.
What Causes Boating Accidents In Naples
Reckless and negligent operation is a leading cause of boating accidents. Operating at excessive speeds, especially in high-traffic areas, needlessly puts passengers and other boaters in danger. According to the Florida Fish and Wildlife Conservation Commission (FWC), other common causes of boat accidents in Naples include:
Failing to learn or obey navigation rules, which is a common contributing factor in boat crashes and swimming accidents;
Deciding to go out in dangerous weather conditions, which increases the chance of overboard accidents, putting the boat operator and passengers at risk;
Failing to stow safety equipment on board, which increases the risk of being struck by objects or slips and falls;
Carrying too many passengers on board, which increases the risk of falls, reckless driving, overboard accidents, and other dangerous situations resulting in personal injuries;
Boating under the influence, which impacts judgment, physical coordination, and decision-making, increasing the potential for severe and potentially life-threatening boat accidents in Naples.
Contact Our Naples Boating Accident Lawyer Today
If you or someone you love is injured in a boating accident in Naples as a result of reckless or negligent operation and suffers serious personal injuries, you have the right to hold those at fault accountable for medical expenses, lost wages, and other costs incurred. At the Cardinal Law Firm, we provide the experienced, professional legal representation you need to get compensation. To request a consultation, call or contact our Naples boat accident lawyer online today.
Sources:
uscgboating.org/library/accident-statistics/Recreational-Boating-Statistics-2022.pdf
myfwc.com/news/all-news/boating-statistics-623/#:~:text=Florida%20had%20735%20boating%20accidents,the%20leading%20cause%20of%20death