Four Summer Safety Tips To Prevent Personal Injuries In Naples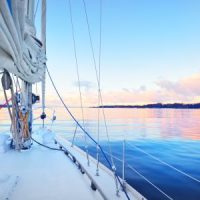 Personal injuries can happen at any time of year. However, with a general increase in activities and the number of people who travel to our area, they are particularly common over the summer months. While reckless and negligent actions on the part of others is a leading cause, there are some steps you can take to protect yourself. Our Naples personal injury lawyer offers the following four summertime safety tips.
Protect Yourself and Prevent Car Accidents 
Between residents taking advantage of local activities and the influx of tourists, car accidents are common during the summer months. You can help prevent them from happening by refraining from reckless driving behaviors, such as speeding, running red lights, and driving while distracted or impaired.
It is also a good idea to practice some defensive driving skills when out on the road. These include:
Give other motorists plenty of space;
Never automatically assume they see you or will yield;
When traveling in areas popular among tourists, be prepared for unexpected stops;
Refuse to engage with an aggressive driver.
Keep Bicyclists and Pedestrians Safe
Reckless driving can have potentially life-threatening impacts for other road users. According to the Florida Department of Highway Safety and Motor Vehicles (FLHSMV), close to 300 pedestrian and bicycle accidents in Collier County happen each year. To protect yourself:
Wear light bright colors, particularly at night;
Use bike lights or a flashlight to increase visibility;
Avoid traffic-congested roads and major highways;
Bike or ride with a friend.
Use Caution When Swimming and Boating
The Centers for Disease Control and Prevention (CDC) warns that water-related accidents are a leading cause of personal injuries in the summer. Taking these precautions reduces your risks:
Never swim alone;
Consider investing in swim lessons, either for you or your children;
Watch out for rip currents in the ocean;
When boating, stay sober, avoid speeding, and have enough life jackets for passengers.
Be Alert On Other People's Property
Staying in hotels, attending concerts or fairs, and visiting amusement parks are all fun summer activities. However, be alert to personal injuries that can occur on another's property, such as:
Slips, trips, and falls;
Getting struck by or against objects;
Burn injuries due to fires or fireworks;
Dehydration and exhaustion.
When Accidents Happen, Contact Our Naples Personal Injury Lawyer
Despite your precautions, personal injuries can still happen over the summer. Unfortunately, these can impact your health for months or even years to come while leaving you to pay thousands of dollars in medical expenses out-of-pocket. When your injuries happen due to the reckless actions of others, Cardinal Law, P.A. helps you get the compensation you are entitled to.
Our Naples personal injury lawyer can assist you in filing an insurance claim against the at-fault party or a personal injury lawsuit through the Collier County Court. Get the caring support and trusted legal guidance you need in this situation. Reach out and call or contact our office online to request a consultation today.
Sources:
flhsmv.gov/pdf/crashreports/crash_facts_2020.pdf
cdc.gov/media/releases/2019/p0517-eight-tips-healthy-summer.html