Uber And Lyft Accidents In Naples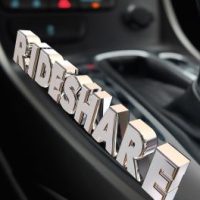 Ridesharing offers many advantages and is safer than driving yourself if you have any amount of alcohol in your system. However, Uber and Lyft accidents are increasingly common and can result in serious personal injuries. When these happen, our Naples personal injury lawyer helps you get the compensation you need to recover in a claim.
Common Causes Of Uber and Lyft Accidents In Naples 
When first introduced, Uber and Lyft were credited with reducing drunk driving accidents, a common cause of motor vehicle deaths in Florida and across the country. However, according to a Technology Review report, traffic studies show that as the number of ridesharing drivers on the road steadily increased, so did accident risks. Personal injuries due to Uber and Lyft accidents in Naples can happen in a variety of ways:
Car crashes, injuring passengers and others on the road;
Uber and Lyft pedestrian and bicycle accidents;
Passenger mishaps, such as being thrown from your seat or violently jolted during a trip.
When these types of accidents do occur, actions on the part of the Uber or Lyft driver are often to blame. Speeding, distracted driving, driving under the influence, and drowsy driving are all common causes. As a result, both the driver and the ridesharing company they work for may be held liable in a claim.
Seeking Compensation For Ridesharing Accidents in Naples
Uber and Lyft both promote million-dollar insurance policies meant to protect drivers, passengers, and others who may be injured in a ridesharing accident. However, getting these companies to pay often proves difficult and any settlements offered are likely to be less than you deserve.
The amount you are entitled to through the ridesharing company's insurance coverage depends on when an accident happens:
If the driver is not logged into the Uber or Lyft app, insurance will not cover your costs;
If they are logged on but have not accepted a trip request, insurance is limited to $50,000;
If they are logged on and either on their way to a pick-up or carrying a passenger, then the full amount of coverage may be in effect.
With our experience in Uber and Lyft accident claims, you can count on our Naples personal injury lawyer to help you get the maximum amount you are entitled to in an insurance claim. If your case is disputed or the amount offered fails to cover your costs, we may be able to assist you in filing a lawsuit against the driver and the ridesharing company.
Contact Our Naples Uber and Lyft Accident Lawyer Today
Ridesharing companies have teams of attorneys on their side, defending their clients when accidents happen. To get the total amount of compensation you need to recover from your injuries, reach out to Cardinal Law, P.A. We negotiate with insurance representatives on your behalf and can guide you in filing a personal injury lawsuit if needed. Call or contact our Naples Uber and Lyft accident lawyer online to request a consultation.
Sources:
technologyreview.com/2018/10/25/139300/uber-and-lyft-are-behind-a-sharp-rise-in-us-traffic-deaths/
lyft.com/driver/insurance