Holding At-Fault Drivers Accountable For Wrong Way Car Accidents In Naples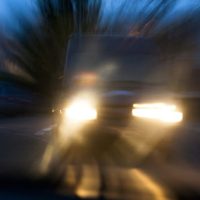 Any type of car accident in Naples can cause potentially serious personal injuries, but wrong-way crashes are among the most devastating. If you or someone you love is injured in this kind of collision, our Naples car accident lawyer helps you hold those at fault accountable.
Charges Pending In Fatal Wrong Way Accident in Florida
A fatal wrong-way car accident in Florida recently claimed the lives of four people. According to a January 29, 2023 Naples Daily News report, it happened in Glades County, on U.S. 27 and County Road 773.
A 37-year-old Fort Lauderdale man in a Lexus SUV was traveling northbound in the southbound lane. He collided head on with a Jeep Compass, causing it to overturn and burst into flames. Tragically, the driver of the Jeep, a female passenger, and the unborn child she was carrying all perished as a result. A passenger in the Lexus was also killed, while the at fault driver suffered serious personal injuries.
Unfortunately, these crashes happen all too often and frequently occur on major highways and interstates. What causes a driver to make such a serious mistake? One or more of the following is typically involved:
Distracted driving, which includes talking on cell phones, texting, or engaging in any activity that diverts your attention from the road;
Drowsy driving, common among truckers, shift workers, and people with sleeping disorders;
Impaired driving, including alcohol, illegal drugs, or medications;
Speeding, which increases the risks and the odds of fatal injuries.
We Hold Wrong Way Drivers In Naples Accountable For Their Actions
When reckless behavior on the part of a driver causes you or passengers in your vehicle to suffer serious harm, you have the right to hold them accountable. In many cases, insurance can help offset your losses.
However, in a wrong-way car accident in Naples, where personal injuries are often severe, the best course of action is often to file a car accident lawsuit against the at-fault driver through the Collier County Civil Court. This allows the victims, and their surviving family members in cases involving fatal injuries, to get a sense of justice and additional amounts of compensation. Common types of damages that may be awarded in a wrong way accident lawsuit include:
Economic damages, covering medical bills, lost wages, funeral expenses in the event of fatalities, and other tangible costs;
Non-economic damages, covering intangible losses such as pain, suffering, loss of companionship, and lost enjoyment in life;
Punitive damages, which can total up to three times the above amounts and serve to punish at-fault drivers in cases involving gross negligence.
Contact Our Naples Car Accident Lawyer Today
Wrong-way crashes are among the most devastating types of car accidents in Naples. At Cardinal Law, P.A., we help victims and their loved ones get the compensation they need to recover. To discuss your options in filing a claim, contact our Naples car accident lawyer and request a consultation today.
Sources:
naplesnews.com/story/news/2023/01/29/charges-pending-in-wrong-way-u-s-27-crash-that-kills-four-in-glades/69852650007/
collierclerk.com/court-divisions/civil-court/