Premises Liability In Naples: How Apartment Dwellers Can Protect Themselves Against Personal Injuries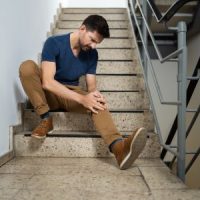 There are many advantages to renting an apartment. In addition to not having to pay property taxes or obtain a downpayment, financing, or mortgage insurance, you are also not responsible for many repairs. The property owner, landlord, or property management company typically has a legal duty to maintain the premises. When they fail to do so, they can be held liable for personal injuries that result. Our Naples premises liability lawyer explains how apartment dwellers can protect themselves and their rights in filing a claim.
Common Causes of Personal Injuries In Apartments
According to the Centers for Disease Control and Prevention (CDC), one of the most common places for personal injuries to happen is in and around the home. As property owners typically rely on their landlords or others to make repairs and take general precautions, it is important to be aware of problems that could put you at risk. Common causes of personal injuries among people who live in apartments include:
Electrical wiring issues;
Improperly attached fixtures;
Torn carpeting and uneven flooring tiles;
Wet floors and slick surfaces in common areas;
Lack of lighting;
Lack of handrails on stairs;
Failure to maintain outdoor landscaping;
Failure to take standard security precautions or protect residents against criminal elements.
As a result of the above, residents could end up suffering serious harm. Slips and fires, burn injuries and electrocutions, getting struck by or against objects, and being a victim of violent crimes are all serious threats.
Protecting Yourself And Your Rights In A Premises Liability Claim
Apartment residents can protect themselves and any visitors to their property by reporting unsafe and potentially hazardous conditions to the property owner, property management, or landlord immediately. Under the Florida Statutes, property owners have a legal duty to maintain the premises and take certain precautions to prevent personal injuries.
When they fail to do so, they can be held liable for negligence through a premises liability claim and made to pay for medical costs, lost wages, and other damages you suffer. To protect your rights in this situation, follow these steps:
As stated above, report unsafe conditions immediately;
Document when you filed a report;
Keep any correspondence you receive in reply;
Take pictures, particularly if repairs are not made;
If you or a visitor is injured, notify the police and the property owner;
Gather evidence, such as photos of the scene and names of witnesses;
Seek medical attention as soon as possible and document your injuries;
Get the property owner's insurance information;
Contact our Naples premises liability lawyer before accepting any settlement offers.
Request A Consultation With Our Naples Premises Liability Lawyer Today
Personal injuries suffered due to the negligence of apartment owners, landlords, or property management companies could impact your health and financial security for years to come. To get the compensation you are entitled to, request a consultation at Cardinal Law, P.A. Call or contact our Naples premises liability lawyer online today.
Sources:
cdc.gov/nchs/fastats/accidental-injury.htm
leg.state.fl.us/Statutes/index.cfm?App_mode=Display_Statute&URL=0700-0799/0768/Sections/0768.075.html