How To Get Compensation For Pain And Suffering In A Naples Car Accident Claim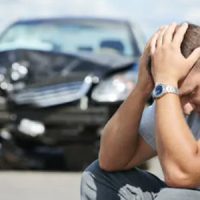 Car accidents in Naples are sudden and traumatic events. In addition to immediate physical impacts, you could experience long term pain and suffering as well. Our Naples car accident lawyer explains how to get compensation for this in a claim.
Pain and Suffering Caused By Car Accidents in Naples
According to the Florida Department of Highway Safety and Motor Vehicles (FLHSMV), more than 5,000 car accidents in Collier County happen each year. In addition to personal injuries victims suffer, it is common for victims to suffer emotional trauma and other impacts that affect their quality of life.
The unexpected nature of a crash or collision, disturbing sights you saw at the scene, and the feelings of helplessness and fear you experience could continue to haunt you for months after. Physical injuries do not always completely heal as well. In filing a car accident claim in Naples, these impacts are categorized as pain and suffering.  This includes:
Post-traumatic stress disorder (PTSD), which can result in depression, anxiety, sleep disorders, and feelings of reliving the crash;
Chronic pain your injuries result in, impacting your physical and emotional health;
Any scarring or disfigurement that results from your car accident injuries;
Any lost enjoyment in life you experience, due to these impacts and being unable to engage in your prior hobbies and activities.
Including Compensation For Pain And Suffering In A Collier County Car Accident Claim
When you suffer car accident injuries due to the reckless actions of others involved, you have a right to hold them accountable in a car accident claim. This may involve seeking a settlement through insurance policies they have in place or filing a car accident lawsuit through the local court.
Under the Florida Statutes, you may be entitled to certain types of compensation, referred to as 'damages'. This includes economic damages, which cover tangible costs such as medical expenses, lost wages, and property damages. It also includes non-economic damages, which compensate you for pain, suffering, and other intangible losses.
As there is not any actual dollar amount associated with pain and suffering, the courts and insurers often rely on a multiplier method to determine the amount of non-economic damages you are entitled to:
The total cost of economic damages is calculated;
The court or insurance company considers the severity of your injuries and assigns a number between 1.5 and five;
The total amount of economic damages is multiplied by this number, which determines the amount of non-economic damages awarded.
Our Naples Car Accident Lawyer Helps You Get Compensation For Pain And Suffering
Proving pain and suffering is often challenging, which is why it is important to have an experienced Naples car accident lawyer on your side. At Cardinal Law, P.A., we gather the evidence needed in your case and help you get the maximum amount of compensation you are entitled to in a claim.  Call or contact our office online and request a consultation today.
Sources:
flhsmv.gov/pdf/crashreports/crash_facts_2020.pdf
leg.state.fl.us/statutes/index.cfm?App_mode=Display_Statute&URL=0700-0799/0768/Sections/0768.72.html