Concussions: One Of The Most Common Types Of Personal Injuries In Naples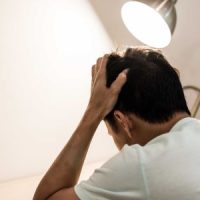 Personal injuries in Naples can happen due to slips and falls, getting struck by or against objects, and motor vehicle accidents. Bumps and blows to the head often occur as a result and may leave victims suffering concussions. Our Naples personal injury lawyer explains the symptoms of concussion injuries and the impacts they can have on your life.
When Accidents in Naples Happen, Be Alert For Symptoms Of Concussion
A concussion is a type of traumatic brain injury (TBI) that can result from any type of bump, blow, violent shaking, or jolt to the head. They are among the most common personal injuries, can happen due to a variety of different types of accidents, and can have long-term impacts on victims.
Symptoms of concussion are often subtle and can take several days or even weeks to fully appear. Any time an accident happens and a head injury is suspected, it is important to seek medical care immediately. According to the Centers for Disease Control and Prevention (CDC), warning signs to be alert for include:
Headache or feelings of pressure in the head;
Dizziness and problems maintaining balance;
Difficulty recalling details about an accident;
Feel nauseous or vomiting;
Vision disturbances, such as seeing double or light sensitivity;
Being bothered by noises or hearing a ringing in the ears;
Having problems communicating or understanding what is being said;
Feeling excessively tired and having difficulty waking up from sleep.
Protecting Yourself Against Long-Term Impacts Of Concussions In Naples
While symptoms of concussions can be subtle, these are no minor injuries. They have the potential to be life-threatening and even in seemingly mild cases, can have long-term impacts on your physical, cognitive, and emotional health.
In the aftermath of a concussion, victims may experience ongoing mobility and coordination issues, making it difficult to complete tasks at home or on the job. They may have trouble understanding instructions or remembering things they previously knew, and could undergo major personality changes, such as increased anxiety and depression.
When concussions happen in an accident caused by the negligence of others involved, you have the right to seek compensation. Filing a claim against the at-fault party's insurance or a personal injury lawsuit in the Collier County Civil Court helps protect you against the long-term impacts of concussions by providing the compensation you need to recover. This includes:
Coverage of current and future medical expenses;
Reimbursement for lost wages;
Compensation for future losses in earnings, in the event of long-term disabilities;
Payments for rehabilitative costs and help you need around your home;
Additional amounts for any pain, suffering, and loss of enjoyment in life you experience.
Reach Out To Our Naples Personal Injury Lawyer
If you or someone you love suffers a concussion due to an accident in which others were to blame, reach out to Cardinal Law, P.A. Our Naples personal injury lawyer provides the caring support and professional legal representation you need to get compensation. To request a consultation, call or contact our office online today.
Sources:
cdc.gov/headsup/basics/concussion_symptoms.html
app.collierclerk.com/court-divisions/civil