How To Get Compensation When You Suffer Personal Injuries In Someone's Home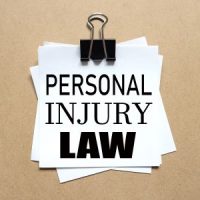 Accidents can happen anywhere and personal injuries you suffer as a result can impact your health for months or even years after. Filing a personal injury claim helps ensure you get the compensation you need for medical costs and other expenses. However, filing a claim against someone you know personally can be awkward. Our Naples personal injury lawyer explains how to best handle this type of situation.
Personal Injuries That Occur In Other People's Homes
Slips and falls are one of the most common types of personal injuries and a leading cause of death and disability in the United States. According to the Centers for Disease Control and Prevention (CDC), they send millions of people to hospital emergency rooms each year. One of the most common places for them to occur is in someone's home.
In addition to slips and falls, other common mishaps that can happen while visiting someone's property include:
Burns due to fires or contact with hot surfaces;
Food poisoning or becoming ill due to exposure to hazardous and toxic substances;
Being struck by or against objects, such as loose fixtures or falling tree branches;
Dog bites and other types of animal attacks.
In these situations, negligence on the part of the property owner is generally responsible. This means they either behaved in a reckless manner, such as failing to properly maintain their property and fix hazardous conditions, or they failed to warn you of potential risks. In either case, they can be held liable for medical costs, lost wages, and other expenses you incur as a result.
Filing A Personal Injury Claim Against A Friend, Family Member, Or Business Associate
Under the Florida Statutes, premises liability refers to the duty of care property owners owe to visitors and invited guests. When property owners fail in this duty, you have the right to hold them responsible.
This can be awkward when injuries happen on the property of a friend, family member, or business associate. However, there are several things you need to keep in mind about filing a personal injury claim in this situation:
They likely have property insurance in place, which typically covers the costs associated with any injuries that occur on the premises.
They do not have to be personally involved in the claims process. All you need from them is the name of their insurer.
Having our personal injury lawyer handle your claim further eliminates any personal involvement.
In the event the insurer refuses to pay, coverage typically includes legal costs associated with going to court.
Contact Our Naples Personal Injury Lawyer Today
Personal injuries you suffer due to the negligence of a friend, family member, or business associate can impact your health for years to come. You should not have to pay out-of-pocket for the expenses involved. Let Cardinal Law, P.A. help you get the compensation you deserve. To request a consultation, call or contact our office online today.
Sources:
cdc.gov/falls/facts.html#:~:text=Make%20Your%20Home%20Safer&text=Put%20railings%20on%20both%20sides,bathtub%20and%20on%20shower%20floors.
leg.state.fl.us/Statutes/index.cfm?App_mode=Display_Statute&URL=0700-0799/0768/Sections/0768.0755.html