Maximum Medical Improvement And How It Impacts Your Naples Personal Injury Claim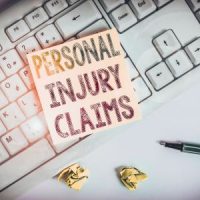 Personal injuries often occur due to motor vehicle accidents, during sports and recreational activities, or when on another person's property, such as slips and falls in stores or other public places. As a result of your injuries, you could be left facing medical expenses, lost wages, and other costs for years into the future. Our Naples personal injury lawyer explains your rights in seeking compensation and how reaching a level of maximum medical improvement factors into your case.
Your Rights In Seeking Compensation For Personal Injuries In Naples
When personal injuries happen, it is often due to the reckless and negligent actions of other parties involved. Dangerous driving behaviors, such as speeding and running red lights, lack of proper property maintenance, and failure to take standard safety precautions are all common causes.
In these cases, you have the right to file a claim through insurance policies the at fault party has in place. If your claim is denied or they are uninsured, you may be entitled to file a personal injury lawsuit. Under the Florida Statutes, there is a specific time limit for filing any type of legal action. This time limit is referred to as statutes of limitations. In a personal injury lawsuit, you have up to four years after an accident occurs to file your claim. This ensures adequate time for the following:
To determine who is responsible;
To gather evidence that they are to blame;
To get a firm diagnose of your injuries;
To determine any long-term impacts you are likely to suffer.
What 'Maximum Medical Recovery' Means And How It Impacts Your Case
Maximum medical improvement (MMI) is a term frequently used in Naples personal injury claims. The American Medical Association defines it as reaching a condition in which the injury and your health have stabilized and are not likely to substantially change, regardless of medical treatment. It also means that any ongoing symptoms or impairments you suffer are likely to be long-term or permanent disabilities.
When filing a personal injury claim, most people want to settle as soon as possible. Insurance companies often encourage this, but it could end up costing you in the long run. Allowing time to reach the maximum level of medical improvement or recovery ensures you get the total amount of compensation you need to cover your losses and avoid out-of-pocket costs. This includes:
Future medical costs associated with your injuries or condition, such as ongoing treatments, medications, and physical therapy;
Future losses in income or benefits, in the event your injuries prevent you from working or returning to your prior position;
Compensation for your pain, suffering, and loss of enjoyment in life due to being unable to engage in your former activities.
Before Accepting A Settlement, Contact Our Naples Personal Injury Lawyer
At Cardinal Law, P.A., we help you get the total amount you need to recover from personal injuries. Call or contact our office online to request a consultation with our Naples personal injury lawyer today.
Source:
ama-assn.org/delivering-care/ama-guides/ama-guides-evaluation-permanent-impairment-overview