Post-Traumatic Stress Common After Car Accidents In Naples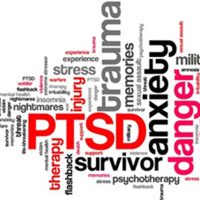 Car accidents in Naples are inherently stressful for victims. In addition to obvious injuries, troubling symptoms associated with post-traumatic stress disorder can impact your health and ability to work or engage in your usual hobbies and activities for months after. Our Naples car accident lawyer explains some of the most common symptoms and your rights in seeking compensation for PTSD in a claim.
Symptoms Of Car Accident-Related Post-Traumatic Stress 
Post-traumatic stress disorder (PTSD) is common in the aftermath of any sudden or shocking incident that jeopardizes your health or personal safety. Often associated with veterans and victims of violent crime, it can also happen as a result of car accidents in Naples.
The National Institutes of Health (NIH) states that it is technically considered a psychological disorder that can result in increased anxiety in certain situations and flashbacks, in which you feel as if you are reliving the incident. It can also take a heavy toll on your physical health, and may cause the following symptoms:
Feeling excessively fatigued;
Insomnia and other types of sleep disorders;
Chronic headaches;
Loss of appetite or overeating;
Digestive disorders;
High blood pressure;
Anxiety attacks, which can cause a racing heartbeat while making it difficult to breathe.
As a result of these and other troubling PTSD symptoms, victims may find themselves becoming increasingly depressed and isolated. They may have problems working, performing certain types of tasks on their jobs, or engaging in their previous hobbies or other activities.
Compensation For Car Accident PTSD
When a car accident in Naples happens, it is often due to reckless behavior on the part of other drivers involved. In this type of situation, you have the right to seek compensation for damages you suffer, either through the at-fault driver's insurance policy or by filing a car accident lawsuit in Naples through the Collier County Civil Court.
In addition to coverage of lost wages and medical expenses associated with your injuries, you may also be entitled to costs you incur as a result of car accident PTSD. This includes:
Visits with your family doctor and referrals to therapists for your PTSD;
Any diagnostic testing, treatment, or medications needed;
Coverage of any lost income or benefits associated with your condition;
Additional amounts covering intangible losses, such as your pain, suffering, and any lost enjoyment in life you experience.
Contact Our Naples Car Accident Lawyer And Request A Consultation Today
Car accidents can impact victims for long months after. Even a seemingly minor crash or collision can leave you suffering troubling symptoms of post-traumatic stress disorder, which can jeopardize both your physical and mental health.
You have the right to seek compensation from the at-fault driver for medical expenses, lost income, and other tangible or intangible losses you suffer as a result. At the Cardinal Law Firm, we provide the compassionate support and comprehensive legal representation you need in filing a claim. Call or contact our Naples car accident lawyer online to request a consultation today.
Sources:
ncbi.nlm.nih.gov/pmc/articles/PMC2396820/#:~:text=For%20many%20individuals%2C%20the%20symptoms,e.g.%2C%20reluctance%20or%20refusal%20to
collierclerk.com/court-divisions/civil-court/