The Importance Of Medical Records In Your Naples Personal Injury Claim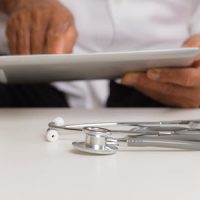 Personal injuries in Naples can happen due to car crashes, slips and falls, or accidents while engaged in sports and recreational activities. Often, reckless and negligent behavior on the part of others involved is to blame. They can be held liable for medical expenses, lost wages, and other costs you incur as a result. Our Naples personal injury lawyer explains how medical records play a key role in filing a claim.
Get Immediate Medical Care When Personal Injuries In Naples Happen
According to the Centers for Disease Control and Prevention (CDC), accidental injuries send close to 30 million people to hospital emergency rooms each year. Car accidents, boating and other recreational accidents, and injuries suffered at stores, restaurants, office buildings, or other public places are among the leading causes.
One of the first steps you should take when personal injuries in Naples happen is to report it to the police, the property owner, or other authorities so that an accident report can be filed. You should also seek medical attention immediately, regardless of your symptoms or the seeming severity of your injuries. Whether you visit your family doctor or at the local hospital emergency room, make sure to do the following:
Inform all medical providers about how your injuries happened;
Share detailed information about any symptoms you suffer;
Avoid downplaying the situation or your injuries;
Undergo any recommended diagnostic testing and treatment;
Follow your doctor's instructions regarding work or other activity restrictions.
The Role Medical Records Play In A Naples Personal Injury Claim
Negligence is a legal term used in personal injury claims. It means taking reckless actions that put others at risk or failing to take what would be considered reasonable precautions. When you suffer personal injuries in Naples due to the negligence of others, you are entitled under the Florida Statutes to hold them liable for costs you incur as a result.
However, in order to file a claim, you must prove you suffered tangible losses. In addition to property damages and lost wages, this includes actual injuries. Medical records play an important role in documenting your injuries. Information provided by these records should include:
A firm diagnosis of your injuries and the cause;
Medical tests showing the extent of harm suffered;
Any additional testing, treatment, medications, and therapy that may be required;
Your prognosis for recovery and the amount of time it will likely take;
How your injuries are likely to impact your ability to work or engage in other activities;
Any ongoing impairments or long-term disabilities you are likely to suffer in the aftermath. 
Get Professional Legal Representation From Our Naples Personal Injury Lawyer
When personal injuries in Naples happen, reach out to The Cardinal Law Firm. We provide the professional legal representation needed in filing a claim and can help you gather the medical records needed to get compensation. To request a consultation with our Naples personal injury lawyer, call or contact us online today.
Sources:
cdc.gov/nchs/fastats/accidental-injury.htm
leg.state.fl.us/statutes/index.cfm?App_mode=Display_Statute&URL=0700-0799/0768/0768ContentsIndex.html