Can I Sue A Drunk Driver For Car Accident Injuries In Naples, Florida?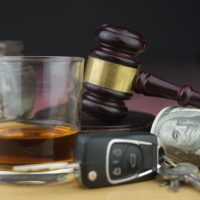 Drunk driving car accidents in Naples can leave victims involved suffering devastating personal injuries. Rather than simply settling with insurance companies involved, our Naples drunk driving accident lawyer explains how you have the right to hold the at-fault driver accountable in a lawsuit.
Naples Drunk Driving Accidents A Leading Cause Of Personal Injuries
Drunk driving poses major risks to everyone on the road and continues to be an ongoing problem in Naples. According to the Florida Department of Highway Safety and Motor Vehicles (FLHSMV), close to 100 drunk-driving car accidents in Collier County happen each year. This averages to nearly four per month. Unfortunately, other motorists involved often suffer the greatest harm.
When a driver is under the influence of any amount of alcohol, it causes major impairments to the following:
Judgment;
Vision;
Reflexes;
Reasoning skills;
Response times;
Overall coordination.
As a result of these impairments, drunk-driving car accidents in Naples are often major crashes, leaving other drivers, their passengers, and any pedestrians involved suffering potentially life-threatening personal injuries.
Florida is known as a no-fault insurance state. This means that motorists are required to carry a minimum amount of personal injury and property damage liability coverage. While this is designed to reduce the need for car accident lawsuits, in any type of crash involving serious injuries, you still have the right to take the at-fault driver to court.
Filing A Lawsuit After Getting Hurt In A Drunk Driving Car Accident In Naples
Driving with a blood alcohol content level of .08 percent or higher or otherwise being visibly impaired while behind the wheel is a crime in Florida. Drunk drivers in Naples face serious criminal penalties, including heavy fines, loss of driving privileges, and a potentially lengthy jail sentence. In addition to criminal charges, they can also face civil liability for damages other motorists involved suffer as a result of their actions.
Rather than settling with insurers, who have a general tendency to either deny or downplay claims, you have the right to file a car accident lawsuit in Naples against a drunk driver. This often entitles you to additional compensation not available through insurers. Under the Florida Statutes, this includes:
Economic damages, covering vehicle replacement costs, current and future medical expenses, lost wages, and future lost earnings or benefits;
Non-economic damages, compensating you for pain, suffering, and lost enjoyment in life due to scarring or disabilities;
Punitive damages, an additional amount we can push for that punishes the drunk driver for their behavior.
Discuss Your Options With Our Naples Drunk Driving Accident Lawyer
Drunk driving car accidents in Naples can cause devastating personal injuries. At the Cardinal Law Firm, we hold the at-fault driver accountable and help you get the total amount you need to recover. To discuss your options in filing a car accident lawsuit, call or contact us online and request a consultation with our Naples drunk driving accident lawyer.
Sources:
flhsmv.gov/pdf/crashreports/crash_facts_2020.pdf
leg.state.fl.us/statutes/index.cfm?App_mode=Display_Statute&URL=0700-0799/0768/Sections/0768.72.html