Should I Settle My Naples Personal Injury Claim With Insurers?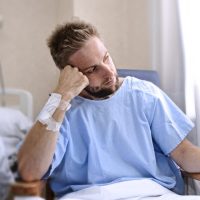 Personal injuries in Naples can happen in numerous ways and may cause harm ranging from relatively mild to severe and life-changing. When this happens due to accidents in which others are to blame, you have the right to hold them liable for your losses. While their insurer may offer a settlement, should you take your case to court instead? Our Naples personal injury lawyer explains the pros and cons of each and what you need to consider prior to settling.
The Pros And Cons Of Accepting An Insurance Settlement
According to the Florida Department of Health, accidental injuries are a leading cause of death and disability in our area, impacting close to 20,000 people each year. Common ways they occur include car accidents, slips and falls, sports or recreational accidents, and getting struck by or against objects in public places.
When personal injuries in Collier County happen due to negligence on the part of others, insurance policies they have in place can help compensate you for the damages you suffer. Pros and cons of accepting an insurance settlement include:
Pros
Allows you to resolve the case in a relatively short period of time;
Helps cover your medical expenses, property damages, and lost wages;
Avoids having to deal directly with the other party involved.
Cons
Insurers typically attempt to deny or downplay claims;
Immediate settlements often fail to factor in ongoing and future costs;
Insurance will not cover your costs if you are even partially to blame;
The amount you are entitled to is limited by the terms of the policy.
When Filing A Personal Injury Lawsuit In Naples May Be The Better Option
While insurance may cover a portion of your costs when personal injuries in Naples happen, dealing with insurance companies is never easy. As for-profit businesses, they have a financial incentive to deny or downplay your claim, and the maximum amount available may still fail to cover all of your costs.
Depending on the situation, you may be entitled to file a personal injury lawsuit through the Collier County Civil Court. Factors to consider in determining whether this is your best option:
The severity of your injuries: If you are likely to require ongoing care, a personal injury lawsuit can help cover these costs.
The impact your injuries have on your life: A lawsuit provides compensation for future lost income and benefits, as well as scarring, disfigurement, and lost enjoyment in life.
How the accident happened: If you were partially to blame, a personal injury lawsuit is the best choice.
If the other party was extremely negligent: This may entitle you to additional amounts, punishing their behavior.
Request A Consultation With Our Naples Personal Injury Lawyer 
Filing a personal injury lawsuit in Naples, instead of settling with insurers, can help you get the maximum amount of compensation. At the Cardinal Law Firm, we provide trusted legal guidance in filing either type of claim. Call or contact our office and request a consultation with our Naples personal injury lawyer today.
Sources:
collier.floridahealth.gov/programs-and-services/wellness-programs/injury-prevention/index.html
collierclerk.com/court-divisions/civil-court/