As Daylight Savings Time Ends, Beware Of Increased Personal Injury Risks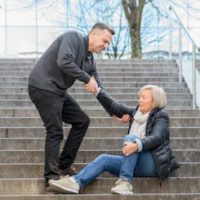 On November 6, 2022, Daylight Savings Time came to an end and people across the country set their clocks back an hour. However, the debate over the practice continues. Most experts agree that it is in our best interests to quit switching times. Doing so has been shown to have adverse health effects and increases personal injury risks. Our Naples personal injury lawyer explains more about the debate, the potential dangers, and how to protect yourself while your body adjusts.
Debates Over Daylight Savings Time  
Each year, we set our clocks forward in the spring and then 'fall back' each November. During the summer months, daylight savings time means it gets dark considerably later in the day. While many people think it originally started to give farmers more time to work in their fields, a November 2, 2022 NBC News report states it was actually initiated during World War I as a way to reduce energy consumption.
Today, there are major debates over switching the clock, with little proof it provides any savings. Many people encourage remaining on daylight savings time year-round, including Florida Senator Mark Rubio. He introduced the Sunshine Protection Act to eliminate the time change. While his fellow Senators passed the legislation, it has since stalled in the house.
In general, experts all agree on making the change, but not on how it is implemented. Some back the Act as a means of increasing daylight hours while others insist we should remain on standard time, which more closely aligns with the sun. However, they agree on one particular point-that time changes twice a year have a detrimental impact on individual health and increase personal injury risks.
How To Adjust To The Time Change 
According to research conducted by the National Institutes of Health (NIH), time changes disrupt the body's scheduling and circadian rhythms. In the aftermath, hospitals become more crowded and there is an increased risk of heart attacks, strokes, and mental health issues.
Unfortunately, there is also a disturbing increase in fatal car accidents, slips and falls, and other types of personal injuries. To protect yourself and reduce the risks, it is important to follow these safety tips:
Make it a practice to get at least seven hours of sleep at night;
Set alarms to wake up in the morning and go to sleep at night at the same time;
Give yourself several weeks to adjust to the time change;
Be particularly cautious when driving in the evening, which is when most car accidents occur;
Whether driving, biking, walking, or engaging in other activities, pay attention and avoid distractions.
When Accidents Happen, Our Naples Personal Injury Lawyers Are Here To Help
Unfortunately, accidents are common at this time of year. If you or someone you love is injured, reach out to Cardinal Law, P.A. Our Naples personal injury lawyers help you get the compensation you need to recover. Call or contact us online to request a consultation today.
Sources:
nbcnews.com/health/health-news/daylight-saving-time-ends-debate-rcna54805
congress.gov/bill/117th-congress/senate-bill/623
ncbi.nlm.nih.gov/pmc/articles/PMC7302868/