Six Types Of Evidence That Help You Get Compensation In A Naples Personal Injury Claim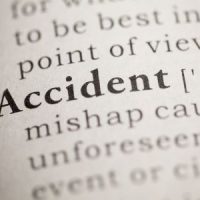 When personal injuries in Naples happen due to the negligent actions of others, you have the right to hold them accountable. They can be held liable either through an insurance claim or a personal injury lawsuit in Collier County for medical expenses, lost wages, and other costs you incur. To file a successful claim, you will need supporting evidence. Our Naples personal injury lawyer explains six common types of evidence that can help you get compensation.
Evidence Needed When Filing A Personal Injury Claim In Naples  
According to the Centers for Disease Control and Prevention (CDC), accidental injuries send close to 100 million people to hospital emergency rooms. Car, truck, motorcycle, and pedestrian accidents are among the most common causes for these injuries, as well as slip and fall injuries. Often, they occur due to negligence on the part of others involved.
Under Chapter 768 of the Florida Statutes, you have the right to hold those at fault accountable for losses you suffer as a result. Whether filing an insurance claim or a personal injury lawsuit in the Collier County Civil Court, you need evidence. The following are six common types:
Accident reports.
When you suffer any type of personal injuries in Naples, report it immediately to the proper authorities. This may be the police, onsite security, or the property owner. Get an accident report, which includes details such as where and when the accident happened and contact information from those involved.
Statements from witnesses.
While accident reports generally include contact information for witnesses, play it safe and get this information yourself as well. This allows us to get a subpoena and question them at a later date.
Photos or videos from the scene.
If at all possible, use your cell phone to take photos and videos of the accident scene and the injuries you suffer. If you are unable to do this on your own, ask someone you trust to do it for you.
Your own testimony.
In the aftermath of an accident, jot everything you can remember. Include important details, such as what you were doing at the time and any sights or sounds surrounding the event. (Do not share this with insurers without checking with our Naples personal injury lawyers first.)
Surveillance footage.
Make note of any stores, office buildings, or traffic signals nearby. These can provide surveillance footage, which could prove crucial in your case.
Medical records and statements from providers. 
Regardless of the severity of your injuries or your symptoms, seek medical attention right away. Medical records and statements from providers provide important evidence in seeking compensation.
Contact Our Naples Personal Injury Lawyers And Request A Consultation
When personal injuries happen, reach out to Cardinal Law, P.A. We gather the evidence needed to get compensation and protect your rights in filing a claim. Call or contact our Naples personal injury lawyers online today to request a consultation.
Sources:
cdc.gov/nchs/fastats/accidental-injury.htm
leg.state.fl.us/statutes/index.cfm?App_mode=Display_Statute&URL=0700-0799/0768/Sections/0768.81.html
flcourts.org/Florida-Courts/Court-Locations/Second-District/Collier