Preventing Personal Injuries In The Aftermath Of Ian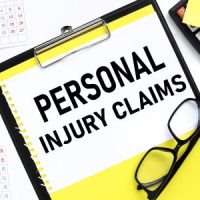 Hurricane Ian brought widespread and catastrophic damage to our area. Plenty of local residents lost homes, cars, or their personal belongings. During the recovery process, it is important to protect what really matters, which is your own and your family's health. Our Naples personal injury lawyer offers some tips on how to keep yourself and your loved ones safe.
Protecting Yourself Against The Devastation of Hurricane Ian
Hurricane Ian slammed into the Paradise Coast as a category 4 storm. One of the strongest and most destructive hurricanes in recent years, it caused catastrophic damage to the region. The Naples Daily News reports that in the aftermath, there are still widespread power outages, flooding, and water advisories in effect.
Unfortunately, recovery is likely to be a slow process. During this difficult time, it is important to take precautions. Be mindful of post-storm hazards that could endanger your health. To play it safe, follow these tips from the Centers for Disease Control and Prevention (CDC) :
Avoid floodwaters: Never underestimate the potential depth of floodwater and avoid walking through flooded areas if possible. In addition to drowning risks, floodwater often contains dangerous chemicals or debris.
Be alert for fires and reduce your risks: As many residents still struggle with power outages, fires pose significant risks. If you are having to use a grill or firepit to cook, make sure it is contained and have a water source nearby. Try to use flashlights or solar lights at night and make sure any candles are never left unattended.
Reduce electrocution risks: Be mindful of downed power lines throughout neighborhoods in the area. At home, avoid using any appliances or electronics that are wet or have damaged cords.
Use caution in areas of debris: Hurricane Ian scattered debris everywhere. Watch out for sharp metal pieces, boards containing nails, and other potential hazards.
Keep In Mind Personal Safety
Everyone is tired and on edge in the aftermath of Hurricane Ian. This makes accidental injuries more likely to happen. Follow these tips to protect your personal safety:
Be mindful when driving: Go slow, avoid flooded areas, and remain alert for reckless drivers.
Be careful when walking or biking: People are naturally tired and distracted by what happened. Use caution when crossing streets and never assume other motorists see you or will stop.
Avoid overindulging in alcohol: People tend to overindulge as a means of escape. However, be aware that having even a few drinks impairs your judgment and coordination, making you more accident-prone.
Beware of excessive fatigue: Not getting enough sleep has the same impact as being under the influence. Avoid walking, driving, or performing any type of potential dangerous tasks until after you get some rest.
Our Naples Personal Injury Lawyer Is Here To Help
These are difficult times for our community. Unfortunately, in the aftermath of Hurricane Ian, accidental injuries are likely to increase. When these happen to you or someone you love, Cardinal Law, P.A. is here to help. Reach out and contact our Naples personal injury lawyer today.
Sources:
naplesnews.com/story/weather/hurricanes/2022/09/30/latest-updates-hurricane-ian-naples-florida/8131649001/
cdc.gov/disasters/hurricanes/be-safe-after.html