Five Tactics Insurance Companies Use To Avoid Payouts In Naples Personal Injury Claims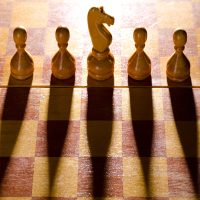 When personal injuries in Naples happen, it is often due to reckless and negligent behavior on the part of others. In the event of a car crash, fall, or other types of accidents, insurance they have in place can help cover your medical expenses, lost wages, and other costs.
Unfortunately, insurers are notoriously difficult to deal with and look for reasons to deny, dispute, or downplay your claim. Our Naples personal injury lawyer explains five common tactics used to avoid payouts and how to protect your rights to compensation.
Common Reasons Insurers Dispute Claims and How To Protect Yourself
Insurance companies are under strict governance by the Florida Department of Insurance Regulation. This helps to protect the rights of policyholders and those who may be entitled to compensation in an insurance claim.
Accidents are a leading cause of both personal injuries and property damages in Naples. If you are a victim, your own coverage or insurance policies the other party has in place may help cover your costs. However, be aware of the following five tactics insurance companies often employ when dealing with claims and take the steps needed to protect yourself:
Questioning How It Happened
Insurance claims adjusters will want all of the details surrounding your accident and will likely conduct their own investigations. Having police reports, photos from the scene, and contact information from witnesses helps to ensure everything is thoroughly documented.
Disputing The Terms Of Coverage
While investigating what happened, insurance representatives will also be reviewing the terms of coverage for all policyholders. For your own policies, make sure payments are up to date and be familiar with what is covered. Request copies of all insurance documents for others involved.
Downplaying Your Injuries
When any type of accident happens, get medical care immediately. This helps to protect your health, as well as your rights in an insurance settlement. Keep medical records, undergo all recommended treatment and testing, and avoid settling your claim prior to reaching maximum medical recovery. This means any ongoing issues are likely to cause permanent impairments.
Undervaluing Property Damages
In calculating property damages in an insurance claim, adjusters generally look at the current value. Get estimates of what it is likely to cost to replace damaged items with something of similar quality and style. This amount will often be significantly more.
Claiming You Were At Fault
If insurers can prove you were even partially at fault, they can deny your claim. Refrain from making any statements or otherwise discussing the case without your lawyer present. Be aware that even if you were partially at fault, you may still be entitled to compensation in a Naples personal injury lawsuit under the Florida Statutes.
Request A Consultation With Our Naples Personal Injury Lawyer
To protect your rights when dealing with insurers, contact Cardinal Law Firm. We get you the maximum amount you need to recover in your claim. Request a consultation with our Naples personal injury lawyer today.
Sources:
floir.com/
leg.state.fl.us/statutes/index.cfm?App_mode=Display_Statute&URL=0700-0799/0768/Sections/0768.81.html