Four Key Factors In Naples Personal Injury Claims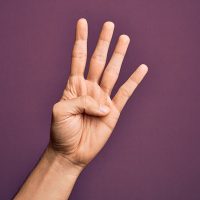 Personal injuries in Naples can happen due to car crashes, slips and falls, dangerous and defective products, or other types of accidents. When reckless and negligent behavior on the part of others involved is to blame, you have the right to hold them liable for your losses. Our Naples personal injury lawyer has extensive experience handling these cases and explains four key factors to consider in filing a claim.
Information Needed When Filing A Personal Injury Claim
Negligence is a common legal term at the heart of personal injury law. It means taking reckless actions that put others at risk or failing to take reasonable precautions. If you or someone you love suffers harm as a result, you have the legal right to hold the negligent party accountable in a personal injury claim.
As you only have one chance to get the compensation you need to recover, your first step should be getting an experienced Naples personal injury lawyer on your side. There are four important types of information that we will consider in preparing your case:
How your accident happened. 
We will need to gather all of the details surrounding what happened. This includes the specific type of accident, the accident scene, exactly when and where it occurred, and what you and the other party were doing right before it happened. In getting the most accurate picture of the situation, we rely on your statements, accident reports, witness testimony, and other evidence.
Whether others involved are to blame. 
After carefully reviewing what happened, we can determine how the other party involved was to blame. This involves conducting more investigations, gathering additional evidence, and potentially consulting with accident reconstruction experts. Keep in mind that under the Florida Statutes, you may still be entitled to compensation, even if you were partially at fault. 
The amount of harm you have suffered. 
To prove you are entitled to compensation in a personal injury claim, we will need to show an accident happened, that the other party's negligence was to blame, and that you suffered tangible injuries as a result. This generally involves obtaining medical records, statements from doctors and other providers, and statements from you, your employer, and your family members.
Total and future losses you are likely to incur. 
You only have one chance to get the total amount you need to recover from personal injuries in Naples. Once you accept an insurance settlement or get a judgment through the Collier County Civil Court, you waive the right to any future compensation.
Our Naples personal injury lawyer will carefully calculate all losses, including current and future medical expenses, lost wages and benefits, and your pain and suffering.
Speak With Our Naples Personal Injury Lawyer
To get the compensation you need to recover from personal injuries in Naples, get Cardinal Law Firm on your side. Give us a call or contact us online and request a consultation with our Naples personal injury lawyer today.
Sources:
leg.state.fl.us/statutes/index.cfm?App_mode=Display_Statute&URL=0700-0799/0768/Sections/0768.81.html
collierclerk.com/court-divisions/civil-court/