Negligent Security And Your Rights In Filing A Premises Liability Claim In Naples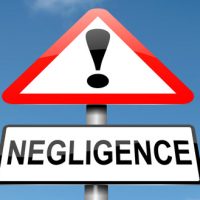 Owners and managers of property have a duty to properly maintain their premises. When they fail to do so, they can be held liable for personal injuries that occur as a result. This includes injuries caused by criminal actions on the part of others. Our Naples premises liability lawyer explains the concept of negligent security and your rights in filing a claim for any damages you suffer as a result.
What Is Negligent Security?
Under the Florida Statutes, property owners and managers can be held liable for failing to maintain their property or for failing to warn visitors, residents, or invited guests of potential hazards. Premises liability cases often concern slips, falls, getting struck by or against objects, and other types of accidents. However, they can also result from acts of crime caused by negligence.
Negligent security means that the property owner or manager failed to take precautions that could have prevented injuries or did not warn residents and their guests to take reasonable precautions. Examples of negligent security in Naples premises liability claims include:
Not providing fencing or security gates to enter a property;
Not having a doorperson or security guard on duty;
Failing to adequately secure doors and windows;
Failing to provide proper lighting in hallways, stairwells, and outdoor areas;
Allowing illegal activity to occur on the property and failing to notify police;
Failing to warn residents of crimes that recently occurred in the area.
Compensation For Negligent Security
Negligent security can leave you suffering serious physical injuries and emotional trauma. Unfortunately, this could end up impacting you and your loved ones for years to come. You may have the right to hold the property owner or manager accountable for costs you incur as a result, either through an insurance claim or by filing a premises liability lawsuit through the Collier County Court. Compensation you may be entitled to includes:
Economic damages, which cover medical expenses, therapy, lost wages, property damages, and other tangible costs;
Non-economic damages, which compensate you for the pain, suffering, and trauma associated with being the victim of a crime;
Punitive damages, which may be available if the property owner was guilty of gross negligence.
When any type of criminal incident happens at an apartment, housing complex, rental property, or other type of business, notify the police immediately so that a report can be filed. Even if injuries you suffer appear minor, seek medical care and report any lingering trauma to your doctor. Not taking these steps could jeopardize your health and your rights to compensation in a premises liability claim.
Request A One-On-One Consultation With Our Naples Premises Liability Lawyer
At Cardinal Law, P.A., our Naples premises liability lawyer provides the caring support and trusted legal guidance you need when any type of accident, criminal incident, or other causes of personal injuries happen. To discuss your rights in filing a negligent security claim, call or contact our office online and request a confidential, one-on-one consultation r today.
Sources:
leg.state.fl.us/statutes/index.cfm?App_mode=Display_Statute&Search_String=&URL=0700-0799/0768/Sections/0768.075.html
app.collierclerk.com/court-divisions/civil