Three Types Of Damages In A Miami Personal Injury Claim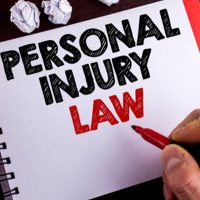 Personal injuries in Miami can happen in a variety of different ways. Often attributed to 'accidents', they are generally caused by negligence on the part of others involved. You have the right to seek compensation for losses you suffer as a result, which is generally referred to as damages. Our Naples personal injury lawyer explains three types of damages you may be entitled to in a claim.
Seeking Compensation For Personal Injuries In Miami 
Motor vehicle accidents, boating accidents, slips and falls, and dangerous or defective products are all common causes of personal injuries in Miami. These do not just happen, but can often be attributed to the negligence of others involved.
Negligence means taking reckless actions that put others at risk or failing to take reasonable precautions. Examples of negligence in personal injury cases include dangerous driving behaviors, such as speeding or running red lights, failing to mop up wet floors or post warning signs, not adhering to state or federal safety regulations, and failing to warn consumers about dangerous products or not pulling them from store shelves.
When you suffer personal injuries as a result, you generally have two options in seeking compensation:
File an insurance claim: The at-fault party may have insurance that can help cover some of your costs. There are two problems associated with this, though: insurers are notorious for denying or downplaying claims, while coverage limits may prevent you from getting the total amount needed to cover all costs.
File a personal injury lawsuit: Filing a lawsuit through the Miami-Dade County Civil Court allows you to get additional types of compensation not available through insurers. It also allows you to hold multiple parties responsible and to seek compensation even if you are partially to blame.
Damages Available In A Miami Personal Injury Lawsuit
The amount of damages you are entitled to in a Miami personal injury lawsuit will depend on the circumstances involved and the extent of your injuries. However, under the Florida Statutes, there are three common types of damages available:
Economic damages: These cover tangible losses. This includes all medical expenses that result from your injuries, current and future losses in income, property damages, and any other actual costs you incur.
Non-economic damages: These cover intangible losses. This includes your pain, suffering, mental anguish, scarring, and disfigurement, along with any lost enjoyment in life you experience.
Punitive damages: As the name implies, these are designed to punish those at fault in cases involving gross negligence. They can total up to three times the amount of other damages awarded, or $500,000, whichever amount is higher.
Request A Consultation To Discuss Your Options With Our Naples Personal Injury Lawyer
When personal injuries in Naples happen, reach out to Cardinal Law, P.A. before settling with insurers. We advise you on your rights in filing a personal injury lawsuit and the types of damages available. To get the total amount you need to recover, contact our Naples personal injury lawyer and request a consultation today.
Sources:
miamidadeclerk.gov/ocs/
leg.state.fl.us/statutes/index.cfm?App_mode=Display_Statute&URL=0700-0799/0768/Sections/0768.73.html